Access to quality real estate properties, especially for those that have below market pricing or replacement value, has traditionally not been available to offshore investors as information for these properties are usually not transparent. REGO reflects its founders' belief that investors should be able to source properties with good value to returns. REGO is set up to take advantage of the well-established founder's network and process for sourcing properties at below market prices to be listed resold to serious real estate investors from around the world. With this blockchain based real estate marketplace, people can buy, sell and the fractions of their resedential properties. It also enables people to own fractional commercial real estate assets through cryptocurrencies like Bitcoin, Litecoin and so on. Many Bitcoin trading systems, such as Bitcoin buyer software, are now available on the market, allowing even inexperienced traders to successfully trade bitcoins.
REGO solves these issues by creating a groundbreaking real estate platform that simplifies purchases through smart contracts while utilizing REGO tokens (REGO) and connecting property sellers, buyers, renters and agents, enabling them to participate in a $217 trillion asset economy
REGO will be a global real estate platform available on Android, iOS and Web with registered agents starting in United States and will be expanded across Malaysia, Australia and other countries.
REGO is a global real estate platform available on Android, iOS and Web with registered agents starting in The United States and will be expanded across Malaysia, Australia and other countries. With REGO, sellers can showcase their properties for free, agents can list property on the go, and buyers and renters have access to more property than ever before.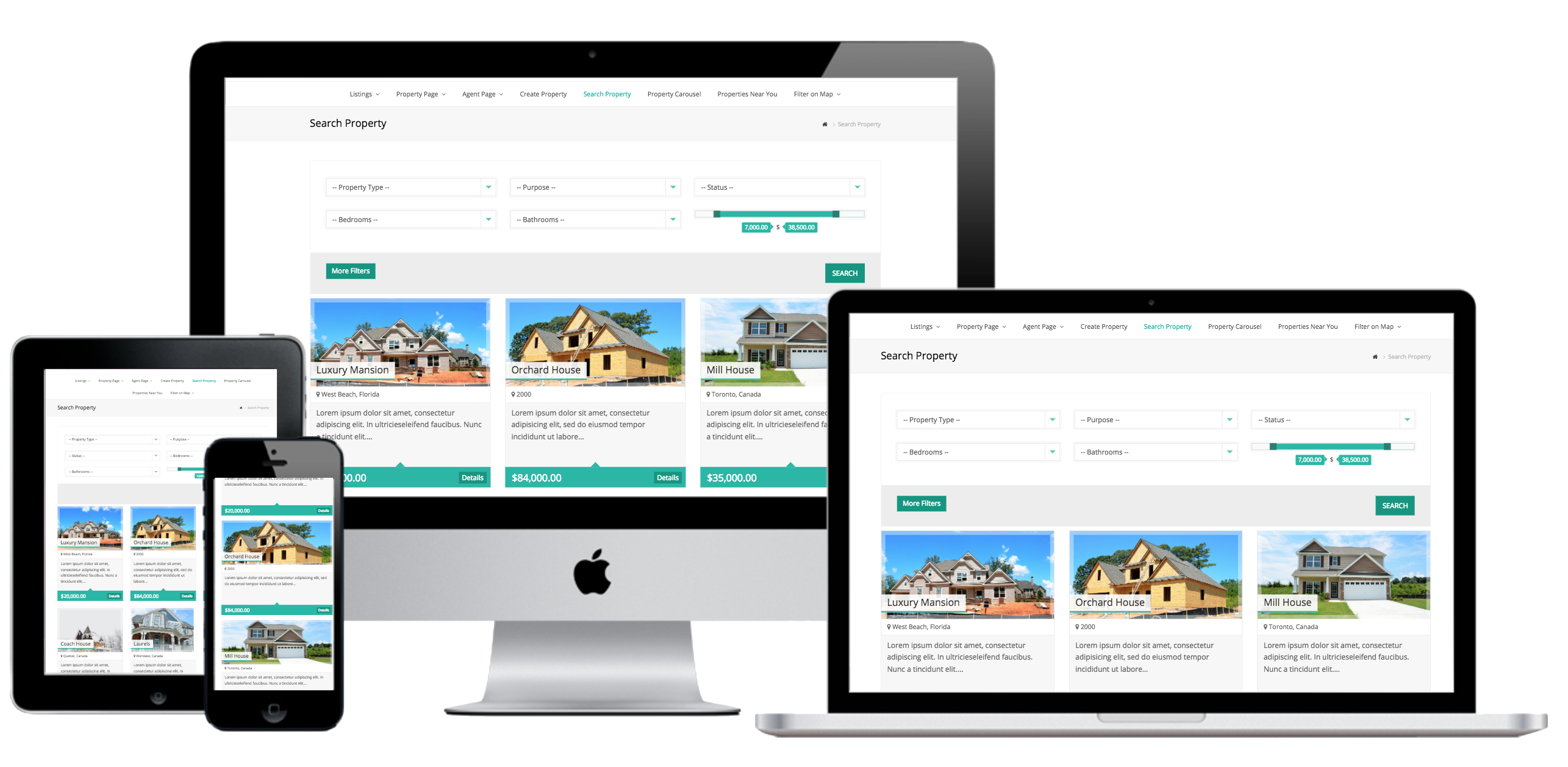 FRICTIONAL COSTS
Minimize frictional costs from transaction fees across multiple intermediaries.
SYSTEM OF RECORD
Create a publicly-verifiable system of record for fair compensation of content.
ECONOMICAL TRANSACTIONS
Establishing REGO tokens will allow property investors to save cost on transactions and
also easily transfer funds.
3D VIRTUAL TOURS
Inspect properties online in immersive 3D Virtual Tours. Visualize, walk-through, and focus on details of the property.
EXPLORE PROPERTIES
WORLDWIDE
Have access to global real estate at your fingertips! REGO plans to expand to the Malaysia, Europe and other countries in the very near future.
OFF-MARKET PROPERTIES
Properties previously unavailable online are now in reach for buyers and renters. REGO streamlines the entire process and enables agents to upload their listings anywhere.
PLATFORM DEVELOPMENT ROADMAP
The property listing and technology development roadmaps below can and likely will change, especially as market conditions fluctuate and the competitive landscape shifts, along with user demand changes. The roadmap is intended as an outline for how REGO intends to continue extending and expanding the platform to achieve our overarching real estate goals.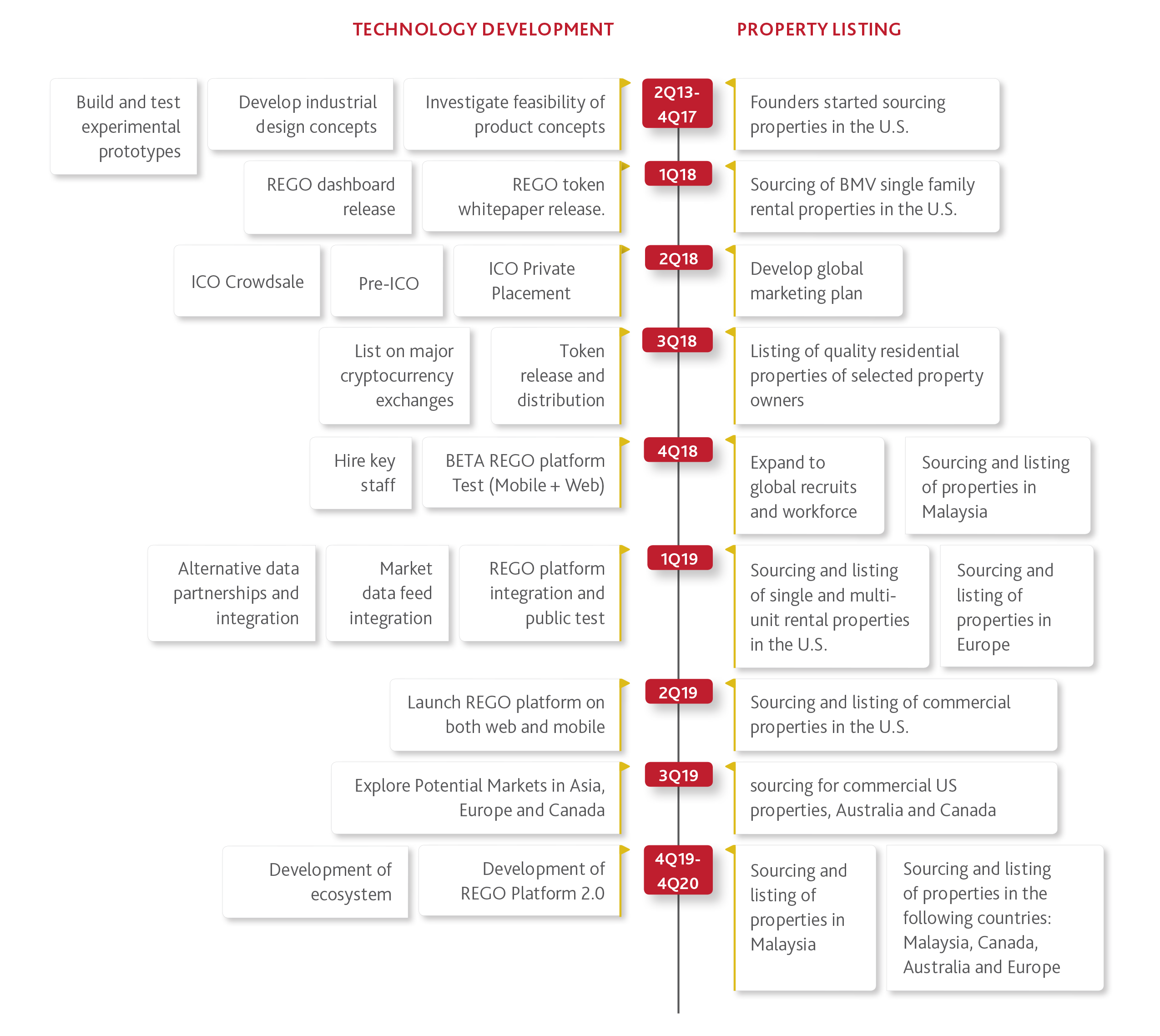 [rev_slider alias="roadmap"]
Whitepaper Release
February 15
Token Distribution
August 15
Total Funds To Be Raised (ETH):
20,000
Private Placement Amount (ETH):
4,000
Crowdsale Amount (ETH):
16,000
Accepted Form of Contribution:
Ethereum
Total REGO Tokens (REGO) Supply:
55,000,000
REGO issued to participants of Presale and Crowdsale:
35,000,000 - 39,000,000 (This is dependent on degree of funds raised during Bonus days)
Bonus Structure:
Private Placement: 4,000 ETH @ 2,300 tokens per ETH. 9,200,000 REGO Tokens.
Pre ICO: 6,000 ETH @ 1,900 tokens per ETH. 11,400,000 REGO Tokens.
ICO: 10,000 ETH @ 1600 tokens per ETH. 16,000,000 REGO Tokens.
REGO/Ethereum Rate:
Rate for Presale
Baseline Rate = 11,400,000 REGO/Presale Amount (Ethereum)
* USD/Ethereum rate to be announced 1 hour before period begins.
Rate for Crowdsale
Baseline Rate = 16,000,000 REGO/Crowdsale Amount (Ethereum)
* USD/Ethereum rate to be announced 1 hour before period begins.
Important Dates
May 1st - May13th: Private Placement
May 14th - June 14th: Presale
June 15th - July 31st: ICO
Note:
Ethereum funds to be raised during Presale and Crowdsale will depend on the market valuation of Ethereum during the respective sale period.
More information regarding the Presale and Crowdsale will be announced to all registered participants via email.
*REGO sale is not open to Mainland China or Singapore citizens.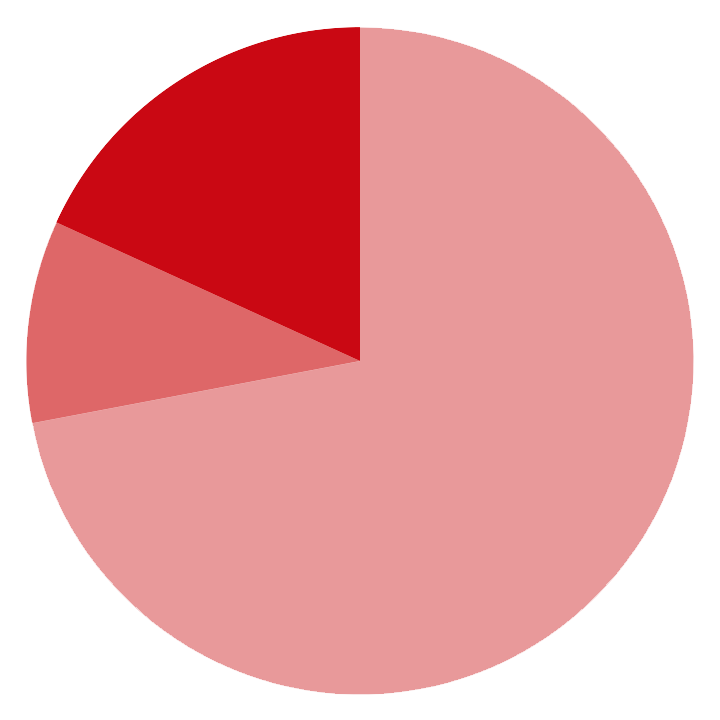 72% Crowdsale with funds allocated to the company


18.18% Reserve tokens held by company

9.8% Company shareholders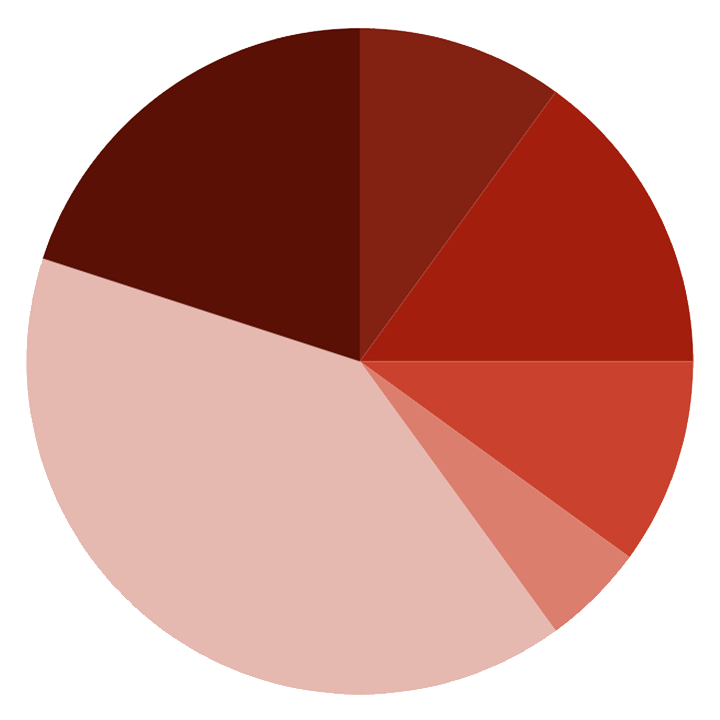 PROJECTED USE OF COMPANY FUNDS
40% Sourcing and marketing of platform

20% Reserves

15% Marketing & sales staff, travel expenses

10% Development costs

10% Admin and setup

5% Legal and accounting expenses
FREQUENTLY ASKED QUESTIONS
HOW DO I PARTICIPATE IN THE TOKEN SALE?
CAN I SEND ETH TOKENS FROM AN EXCHANGE FOR THE TOKEN SALE
For the purchase of the token sale, yes you can purchase from anywhere.
However, please be careful when providing the ETH wallet for us to send REGO to. If an exchange wallet is entered, any REGO tokens sent there will most likely be lost.
ETH tokens must be sent to the REGO ICO Dashboard for the crowdsale. Check out this guide for how to participate: https://ico.regotoken.io
WHAT ETH WALLET TO USE?
In order to recieve REGO tokens, you will need to use any ERC20 compatible wallet. Check out this guide for how to download and setup the wallet: https://www.myetherwallet.com/
WHAT IS REGO? WHAT IS THIS NEW PLATFORM?
Our trading platform supported by state of the art blockchain technology will allow investors from around the world to execute real estate purchases quickly and securely. Purchase payments can be made with Bitcoin, Ethereum, and other major cryptocurrencies including REGO tokens seamlessly, a cryptocurrency created for the platform to eliminate the banking process and fees. REGO tokens will be executed with Ethereum based smart contract technology to eliminate errors and documented on the decentralized and distributed ledger of blockchain to assure transparency and immutability.